In een recent onderzoek, uitgevoerd door de Academische Werkplaats Technologie voor Thuis, zijn 41 inwoners van Den Haag die thuis wonen en zorg nodig hebben geïnterviewd over hun gebruik van zorgtechnologie. Het onderzoek had als doel te begrijpen welke technologische hulpmiddelen deze inwoners in hun dagelijks leven gebruiken en wat zij vinden van de Technology for Home Explorer. Deze Verkenner is een website van de gemeente Den Haag die inwoners helpt bij het vinden van slimme en handige technologieën die passen bij hun zorgbehoeften.
Veel verschillen in gebruik
Uit de gesprekken met de deelnemers aan het onderzoek blijkt dat er heel veel verschillen zijn in het gebruik van technologie. Sommige mensen maken gebruik van smartphones, tablets en slimme deurbellen, terwijl anderen helemaal geen technologie of internet gebruiken. De redenen om geen technologie te gebruiken verschillen van gebrek aan interesse tot onvoldoende uitleg of informatie, financiële beperkingen of omdat ze de voordelen er niet van inzien.
De deelnemers die geïnteresseerd zijn in technologie, zouden het graag willen inzetten voor diverse doeleinden, zoals huishoudelijke taken, het verbeteren van de veiligheid en het leggen van contacten met anderen.
Verbeteringen
Een positieve bevinding uit het onderzoek was de waardering voor de Technologie voor Thuis Verkenner. De deelnemers vinden de website waardevol, omdat het hen een goed overzicht geeft van de verschillende beschikbare oplossingen. Naast het verzamelen van inzichten, heeft het ook verbeterpunten voor de Verkenner opgeleverd. Het is bijvoorbeeld duidelijk geworden dat hulp en begeleiding bij het invullen van de Verkenner én de plek waar dit gedaan kan worden erg belangrijk zijn. Deze verbeterpunten worden gebruikt om de website te verbeteren, zodat het nog beter aansluit bij de behoeften van de gebruikers.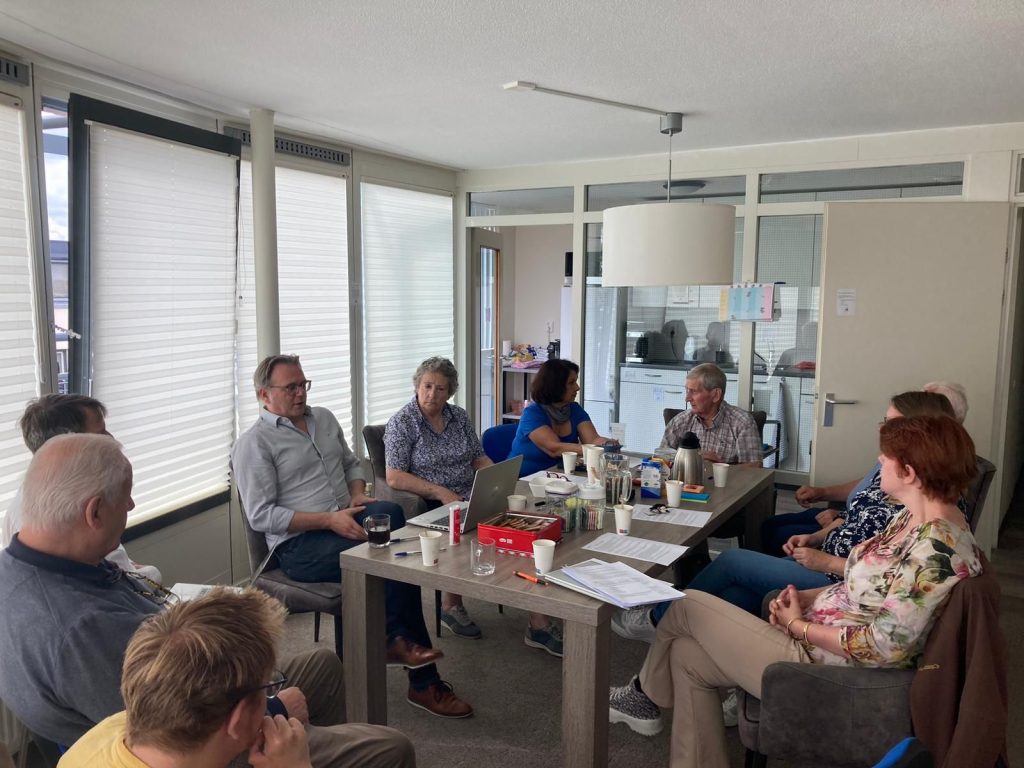 Academische Werkplaats
De Academische Werkplaats Technologie voor Thuis heeft als doel om kennis, gebruik en ontwikkelingen op het gebied van technologie voor thuis te bundelen en te bevorderen. De Academische Werkplaats is een samenwerking tussen tien partners: De Haagse Hogeschool, de gemeente Den Haag, Saffier, Pieter van Foreest, Basalt, Tzorg, Voorall, de Stedelijke Ouderen Commissie, ROC Mondriaan en het LUMC.
In association with: