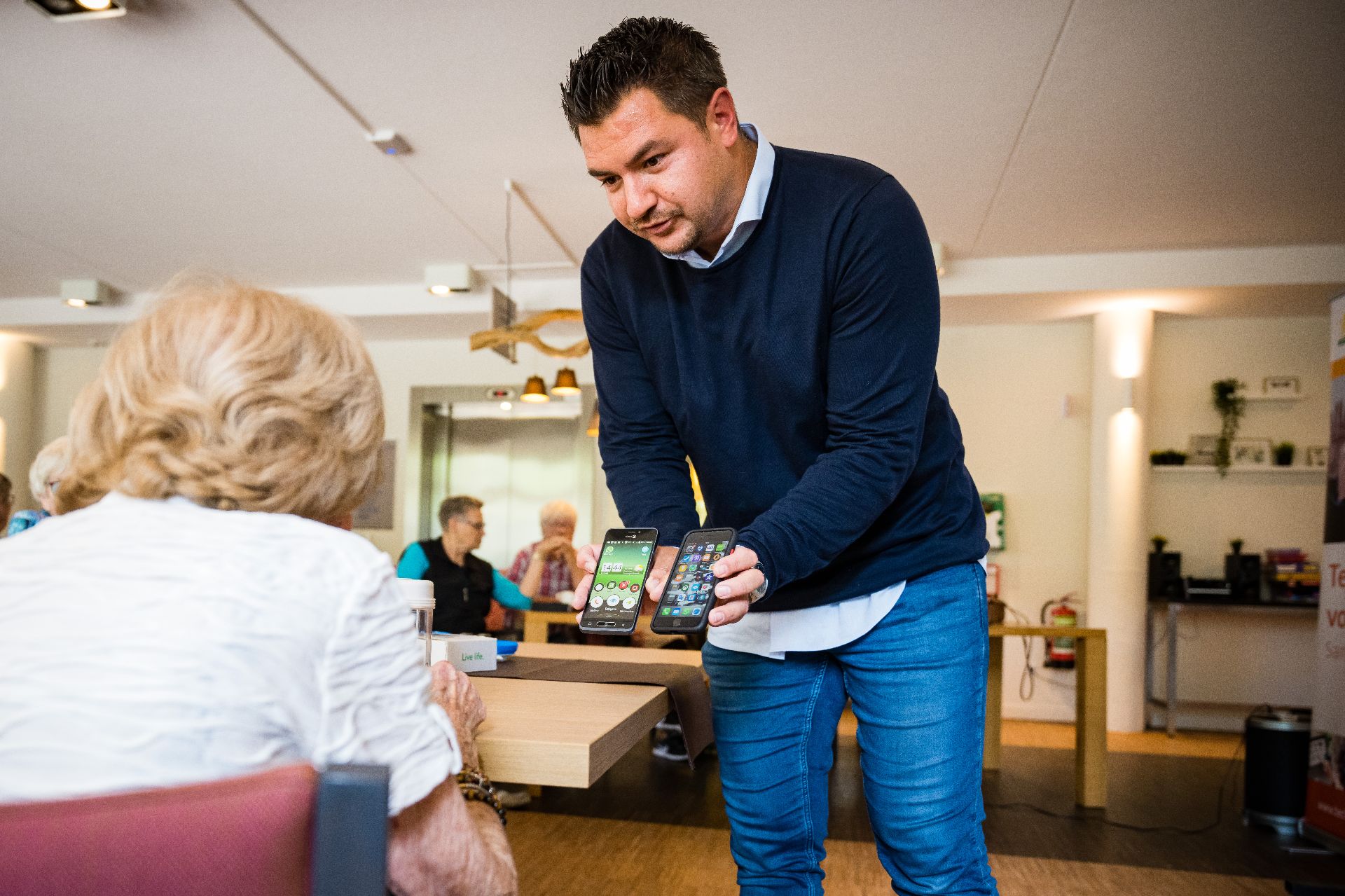 Are you enthusiastic about the use of healthcare technology? Do you enjoy helping or advising others in finding the right tool? Or do you enjoy testing new technologies? Then sign up as a volunteer for Technology for the home.
Many residents are not yet familiar with smart aids or do not know the possibilities of healthcare technology. Some even think this is a scary idea. To make residents of The Hague aware that care technology can contribute to longer healthy and independent living at home, we are constantly looking for volunteers.
Who are we looking for?
Possible volunteer roles:
Thinking about ideas and initiatives.
Testing products and services.
Helping with guided tours of the iZi experience home.
Talk to people.
Does one of the above roles (or more) sound like something to you? Or do you have questions? Then please contact us.