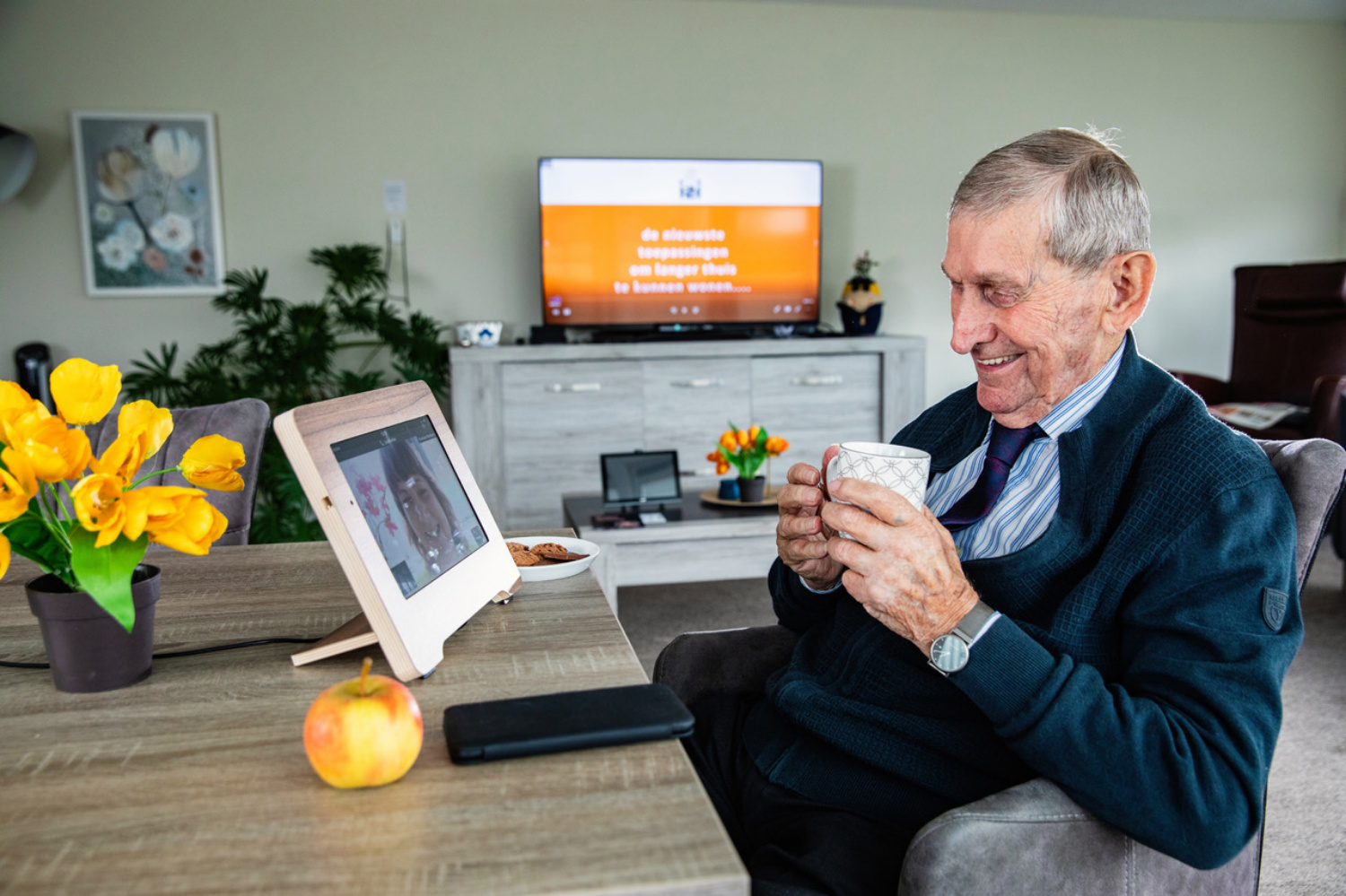 every Friday morning: try more than 90 useful tools in the iZi experience home
In the iZi home in The Hague you can see more than 90 smart tools that make everyday life safer or easier for you. Click here for a virtual tour of the home.
The iZi home shows what technology can do for you. Handy, especially if you are getting older, have a disability or have difficulty with daily things such as keeping appointments, taking medication or cooking. Our iZi ambassadors welcome you to the iZi home every Friday morning. They give guided tours and talk about their own experiences.
Large groups or tailor-made tour
Do you want to visit us with your team or organization? For large groups we offer the possibility to request a guided tour outside the regular visiting hours. We are also happy to think along with you if there are specific wishes for the interpretation of the tour.

Organization:
The iZi house is an initiative of the municipality of The Hague and is run by enthusiastic iZi ambassadors and volunteers.