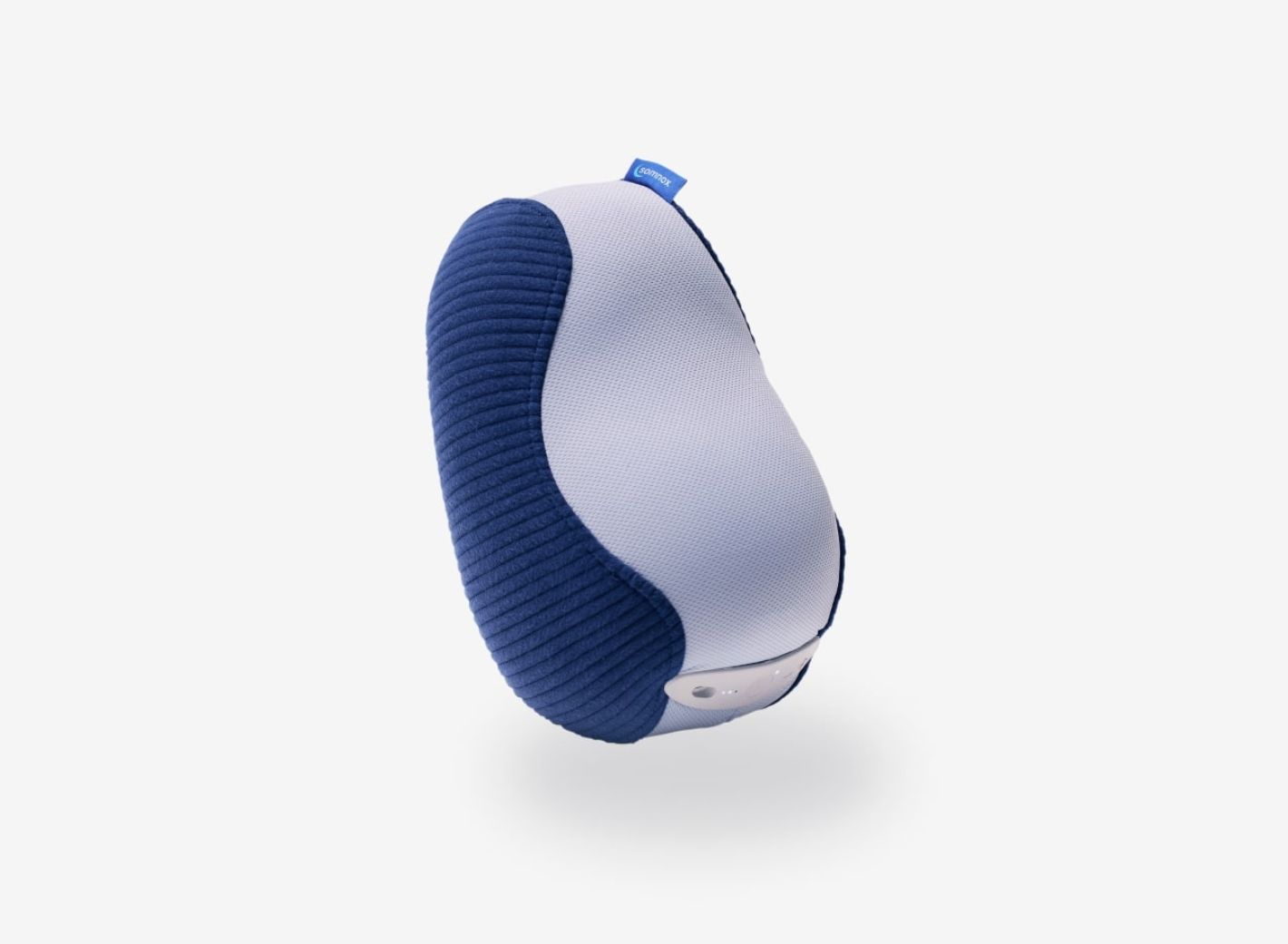 Mohamed has been diagnosed with a post-traumatic stress disorder and has therefore been sleeping very badly for years. As an aid to falling asleep, he uses sleep robot Somnox. "I am very happy with my Somnox! Since using the device, I fall asleep faster, sleep much deeper and wake up rested. When I wake up in the middle of the night, Somnox helps me to stay calm and pay attention to my breathing."
Sleep robot
Somnox is a sleep robot that helps you fall asleep. Developed on the basis of scientific research, the robot combines various technologies to help the user relax and fall asleep. The device is shaped like a large bean and feels like a hug. In addition, Somnox also has an app with various functions, such as personalized breathing exercises and sleep sounds.
Somnox is intended for anyone who has trouble falling asleep, sleeps restlessly or suffers from sleeping problems. These could be people suffering from insomnia, stress, anxiety or other sleep-related issues. Somnox can also help reduce snoring and improve sleep quality. Somnox is suitable for adults and can also be used by children from 8 years old.
test somnox?
Do you want to know if Somnox works for you? Bee Technotheque Schroeder or Technotheque Wijkz you can borrow the device for free for up to three months to see if it is something for you. Or drop by for advice.