The Technology for Home promotion team goes into the neighborhoods with a special cargo bike with care technology. To view and try out and to inform people about the possibilities of borrowing aids for free.
The kick-off was last Tuesday, September 12, at the weekly market on the Leyweg with Maurice van Mourik, Carmen van der Werf, and IzI ambassadors Coen and Wim. In the months of September and October, residents of The Hague can become acquainted with various smart tools for the home in an accessible way. Could a sleep robot be something for me? Are there also technological tools to support informal caregivers? These are questions that the promotion team can help you with.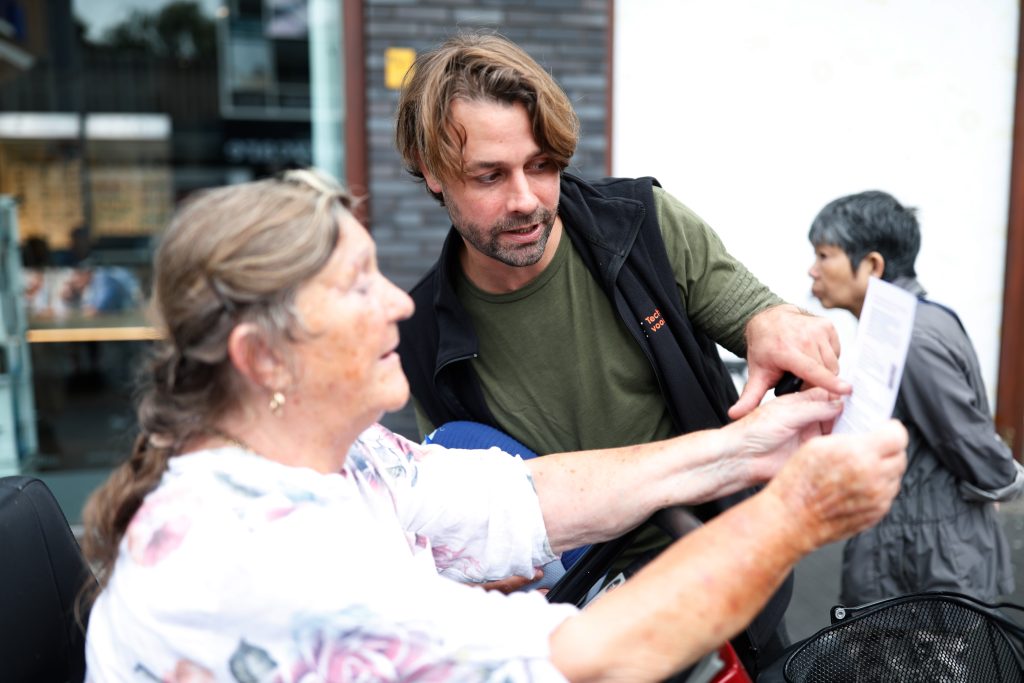 Four lending points in the city
There are now also some in The Hague four lending points of technological resources. You can view aids at the lending points and try them out for free at home for up to three months. We will also help you with the installation and stay in touch to hear how it goes.
Will we see you soon?
The Technology for Home promotion team will be at the weekly market in the city center in Prins Hendrikstraat on Thursday, September 14 and at the Scheveningen weekly market in Stevinstraat on Thursday, September 21. More moments may be added during the month. To do this, keep the agenda closely monitor.